Why lovespain.com is different
There are 100s of real estate agents on the Costa del Sol but lovespain.com is different. The company was founded by Alexis Aparicio … and he really does love Spain. His passion for the lifestyle is in his DNA – literally.
Even though Alexis was raised in the UK, thanks to his parents who originate from Andalucía, he was completely immersed in his Spanish culture, language, the warmth of the people, lifestyle and of course – during his many visits – the climate of southern Spain. Mesmerised by tales of the majestic city of Seville where his mother was born, the historic town of Jaen where she spent her childhood, his father's home town of Cádiz on the beautiful Costa de la Luz and his extended family in Madrid, it was inevitable that he would one day return to his Spanish roots.
Already in love with the idea of returning to Spain, fate intervened to ensure it happened when he met a Spanish student (in a tapas bar near his parents' home in the UK), he fell in love and a year later they both returned to the Costa del Sol to realise their Spanish dream. Prior to setting up lovespain.com Alexis worked for several international property agents. Although enjoyable, he felt that if he were to set up his own company he could offer a much more rounded service, share his knowledge and enthusiasm for the lifestyle and make people love Spain as much as he does.
WHY BUY YOUR HOME FROM LOVESPAIN.COM
Lovespain.com is a team of like-minded professionals who are fluent in English and Spanish with first-hand local knowledge and a love of the lifestyle. We enjoy what we do and we are not competing with each other for sales, instead we're eager to help you realise your Spanish dream. Expats, holiday makers or investors…we have the contacts, the know-how and we're at your service.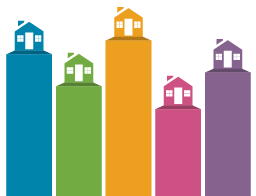 As a Spanish company lovespain.com has forged valuable connections with several of the main Spanish banks giving you access to 1000s of repossessed properties at great value prices, and our relationship means that we can negotiate the best possible price. If you're an expat, our Anglo-Spanish team understands your concerns and aspirations when looking for a 'home from home' in Spain and can ensure clear communication, less potential for misunderstandings and a stress free service.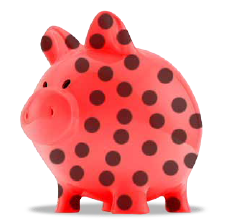 Clear communication in English and Spanish
Personal service provided by small team who are passionate about the Spanish lifestyle
In-depth local knowledge of the Costa del Sol, Andalucía and the Costa de la Luz
Accredited to Spanish banks with priority access to 1000s of repossessed properties
Benefit from bank contacts that enable hard negotiation for the best prices
Lovespain.com is an official commercial and international agent for Banco Sabadell, BBVA & more